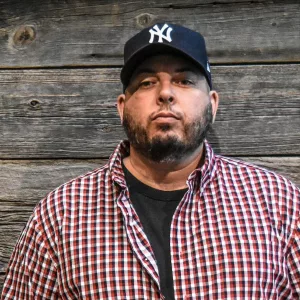 Hey, I'm Graig, and I've been on B.S. In The Morning on KOMP since the summer of 2016. I really enjoy trying to make people laugh both at comedy clubs on stage and to our great interactive listeners over the airwaves, which we call the "5th Man".
I was born in NYC and lived all over the US before moving to Las Vegas in 2003.
Pushing the limits of comedy while still having fun is the perfect balance to me.
Some of my favorite bands are Tool, Deftones, and AC/DC and my favorite food is whatever I can get into my mouth in between breaths.
I like to watch sports and drink a few beers with my friends or spend time with my dog Benny out in the desert practicing photography for no apparent reason.