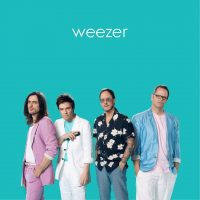 Leave it to Weezer to surprise the music world by dropping an unannounced album of cover songs on a random Thursday.
Trust us, we're not complaining.
Here's the official announcement from the band's Facebook page:
The most interesting to you KOMP rockers may be their cover of the Black Sabbath classic "Paranoid" which doesn't tinker too much with the overall sound, but leaves you with no doubt that it's Weezer doing their thing.
Check out "Paranoid":
~Jeremy Long, KOMP 92.3FM