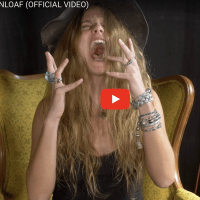 The self-described "dirt metal band" Aboleth hails from Los Angeles and brings with it plenty of musical attitude. Taken from the band's official site to describe their sound:
Sludgy Heavy riffs, grimy blues, whiskey-drenched and soaring female vocals
We couldn't agree more… think heavy metal Janis Joplin. Check out their kick ass song "Wovenloaf" then pick up their entire album here. And let us know… should we rock them more on KOMP? Drop us a line and let us know.
Aboleth on Facebook: https://www.facebook.com/abolethband
Aboleth on Instagram: https://www.instagram.com/abolethband/